OMG I can't believe xmas is tomorrow, phewf and what a mammoth mission it has been to get here! I didn't know whether this post would make it in between my technical drama and the battered and ransacked xmas nook.I had been trying unsucessfully to use a version of photoshop that was never going to do what I wanted it to because unbeknown at the time of my cursing and fist clenching the salesman had sold me the wrong version, even after I had spent a billion years that I didn't have explaining to him exactly what I needed it to do. In the mean time my carefully decorated xmas nook all ready for its photo shoot had a giant ball plough through the middle of it sending everything flying not to mention the xmas tree ending up on top of my nearly two year old twice after he got hold of the decorative chocolates hanging on the tree.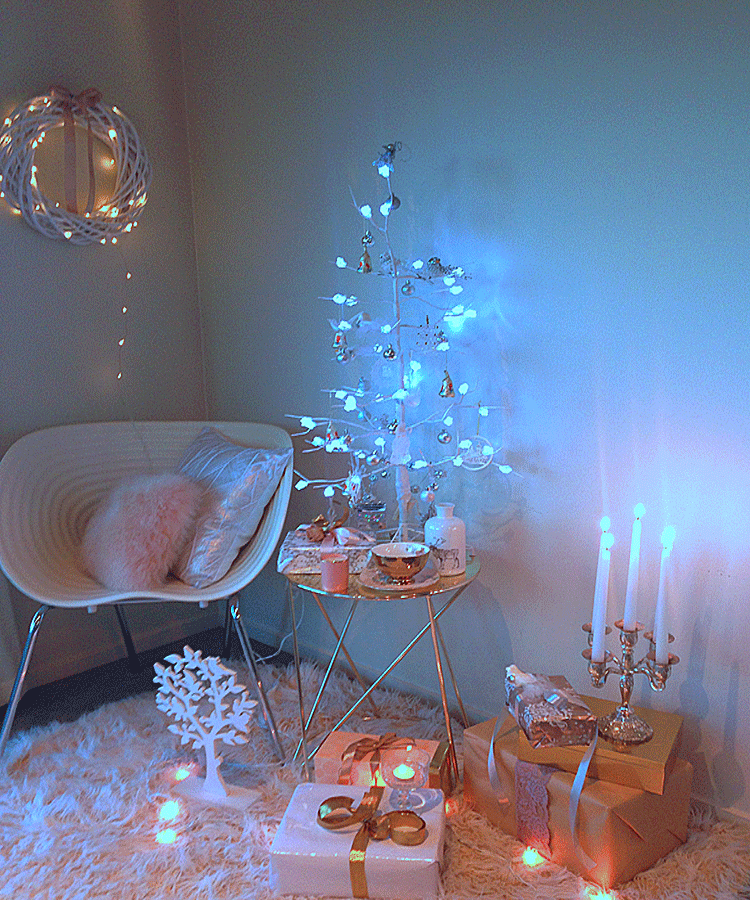 As you can tell from my nook I am not a traditionalist when it comes to xmas decorating in fact I don't think the colours red and green have ever entered my nook but thats not to say they won't at some point in the future.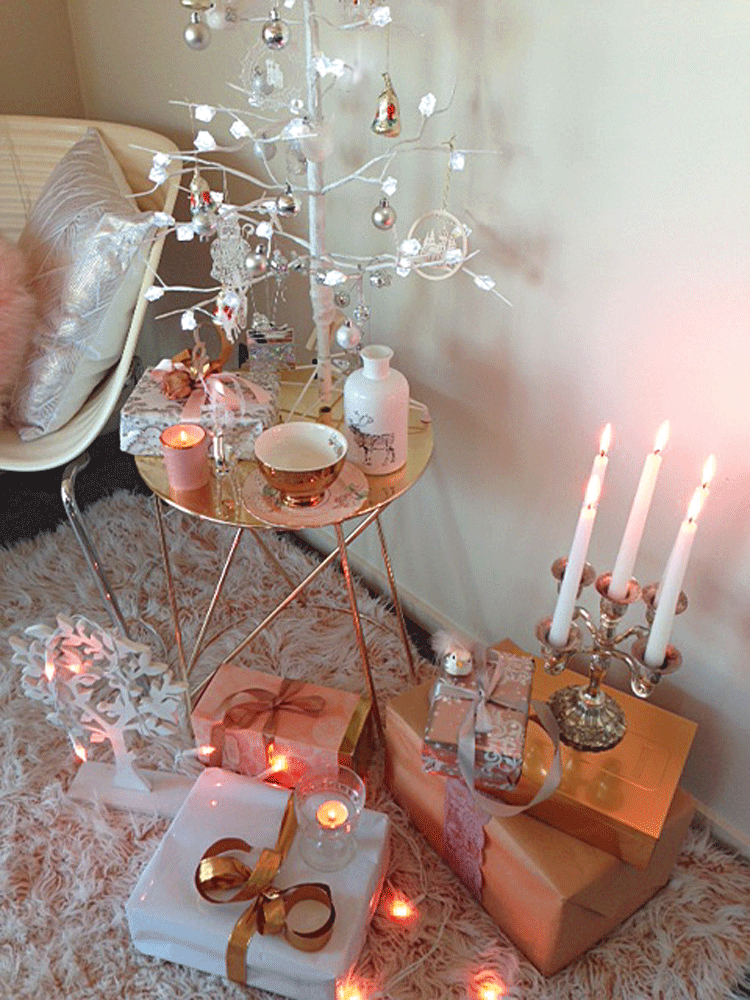 I decided to go with a gold, white, silver, champagne and peach colour scheme this year, last year I did aqua,white, orange and silver and the few years prior have been black, white, silver and gold.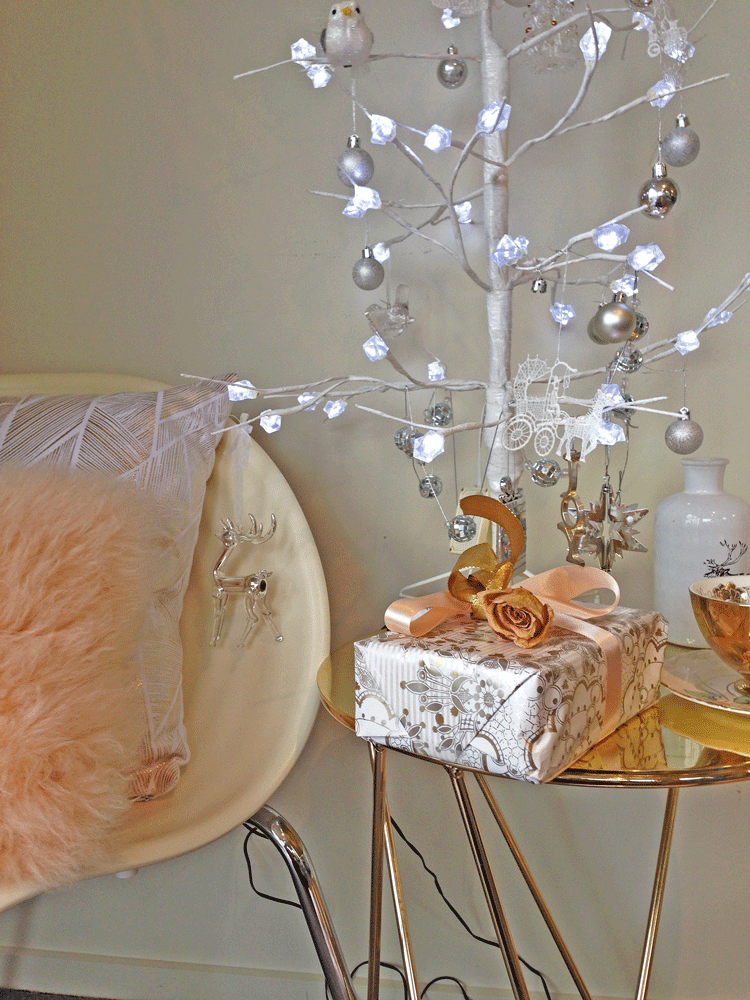 I have to also admit to being a bit of a minimalist decorater when it comes to xmas unlike my lovely friend Marija and her FOUR amazing xmas trees all of which have their own story.This year I ramped it up a bit and should imagine with a child now I will be ramping it up for the next 20 years!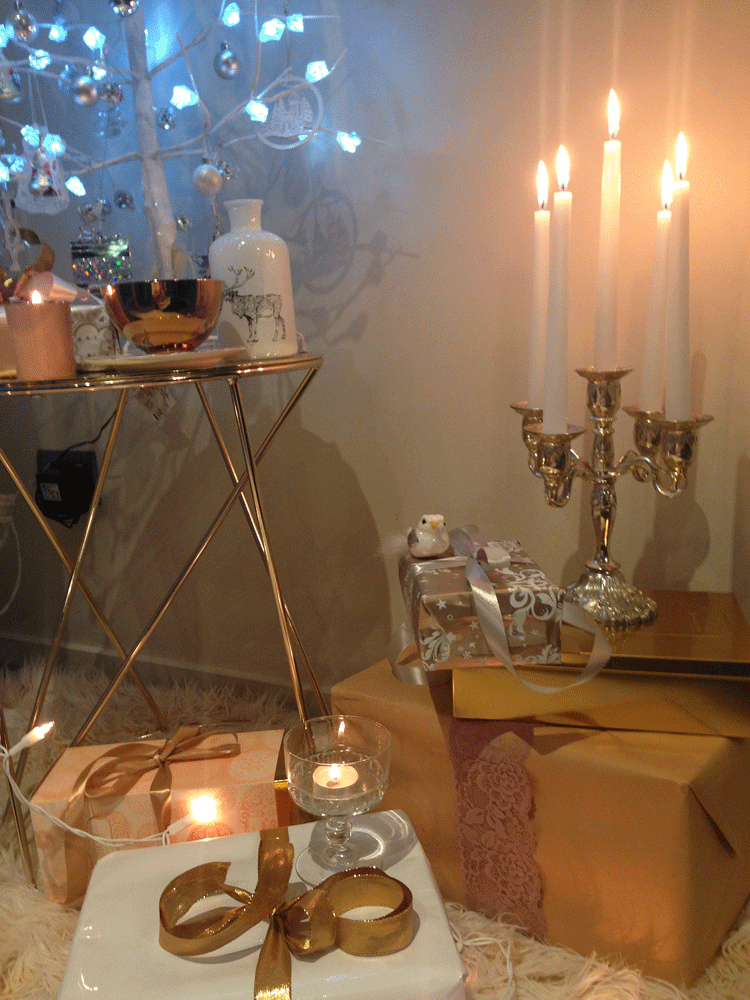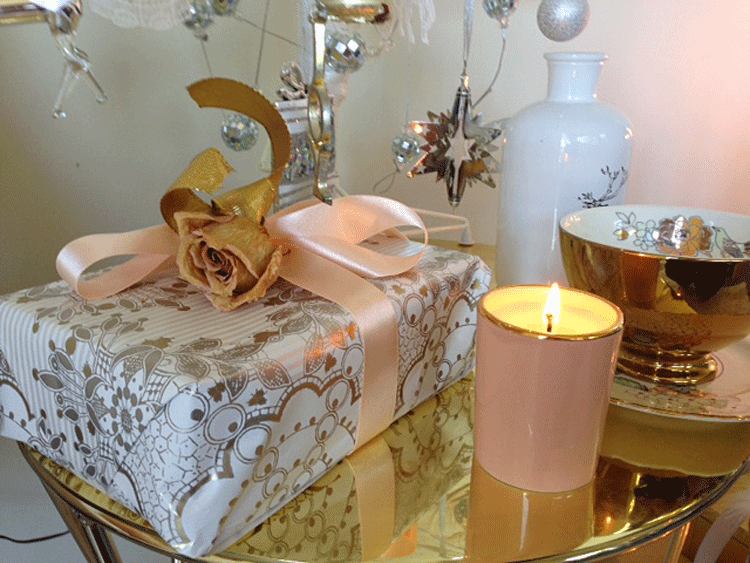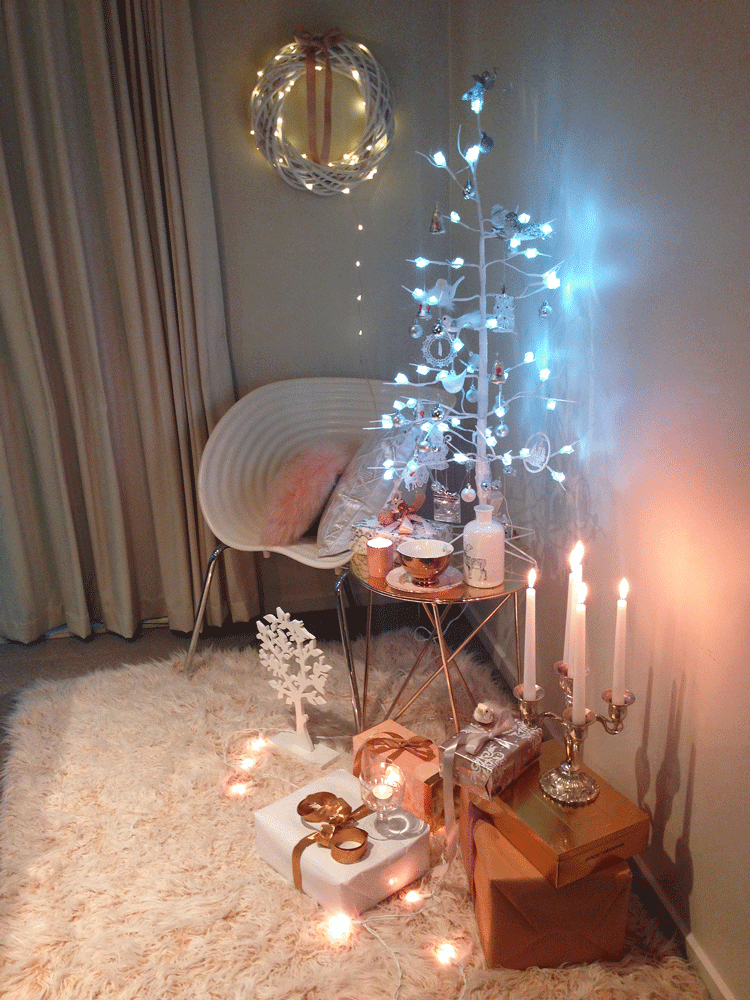 Ok well that's all from me for now, I am off to finish wrapping a few pressies, including a large yellow tow truck that has not been very successfully hiding under our bed then its off to pick up a couple of last minute things and drop off a present. Thanks for stopping by and I hope you have a fantabulous day tomorrow, I am dreaming of turkey already x