Over the next few weeks I will show you three different looks for small Nooks. With kids, partners, pets or just a busy life it can be hard to keep every part of your house looking just so. Also our budgets don't always allow us to renovate or decorate every room in the house so over the next three weeks I thought I would show you how you can create and style a small nook that may sit amongst the chaos of the rest of the house. Creating a nook can be a cheap way to create a stylish little sanctuary using a small unutilized area of your home, perhaps a corner in your lounge, hallway or bedroom? Nooks are a great place to relax, read, checkout Facebook, or grab a quick coffee, it is also a perfect place to try out a new look in a small dose. Shop your house for accessories and if your budget allows indulge in something new (check out my cheap finds).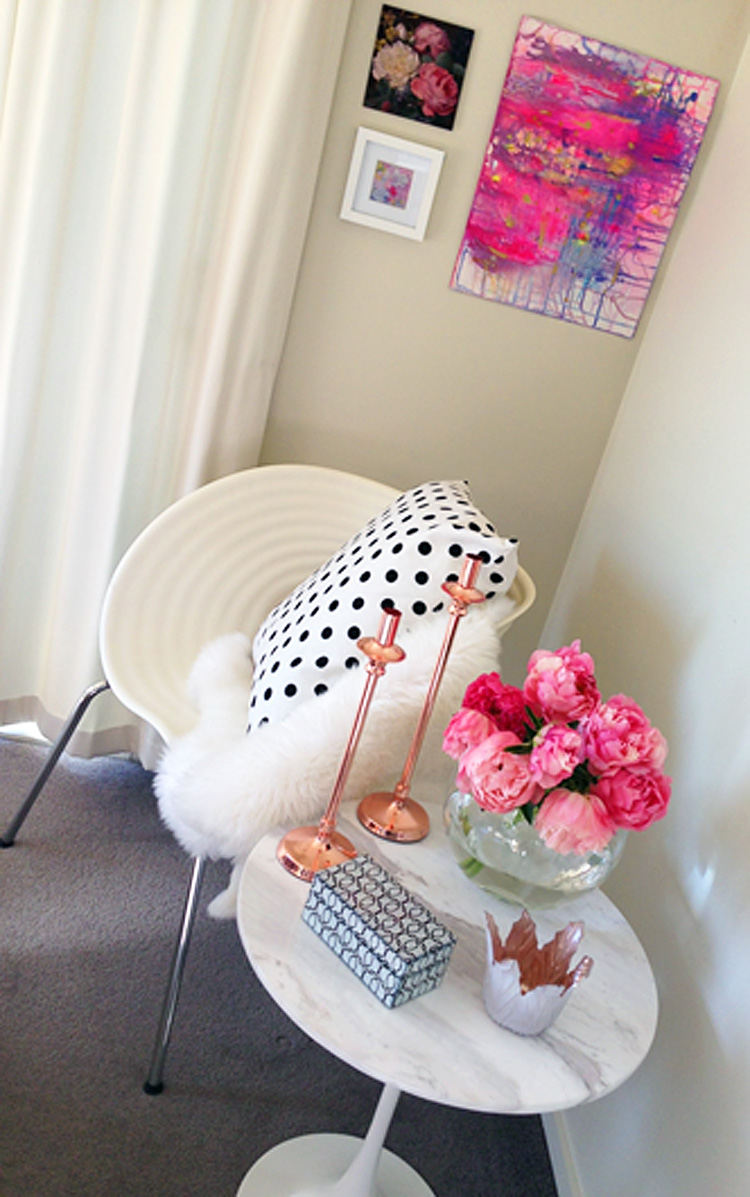 In keeping with my design mantra "something old, something new, something borrowed and something you" The wrapping paper in white frame and the chair are relatively old, does 8 years count? The something borrowed is the table borrowed from my spare bedroom and cushion from the lounge.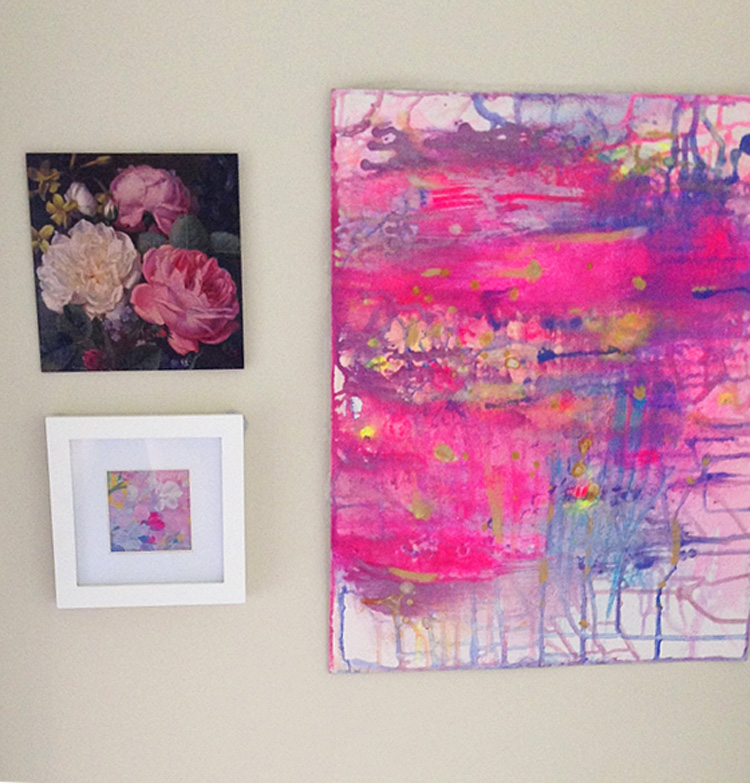 Art work doesn't have to be expensive and can easily be changed around to create a new look.  At the top left is a card from Corso De' Fiori, underneath is a frame from Myers Sydney which holds a piece of old wrapping paper and the abstract art is my creation. As you can probably see from the picture there is a big glob of blue tack under the frame, which I purposely displayed just to show you, is all that is needed to hold up the art work.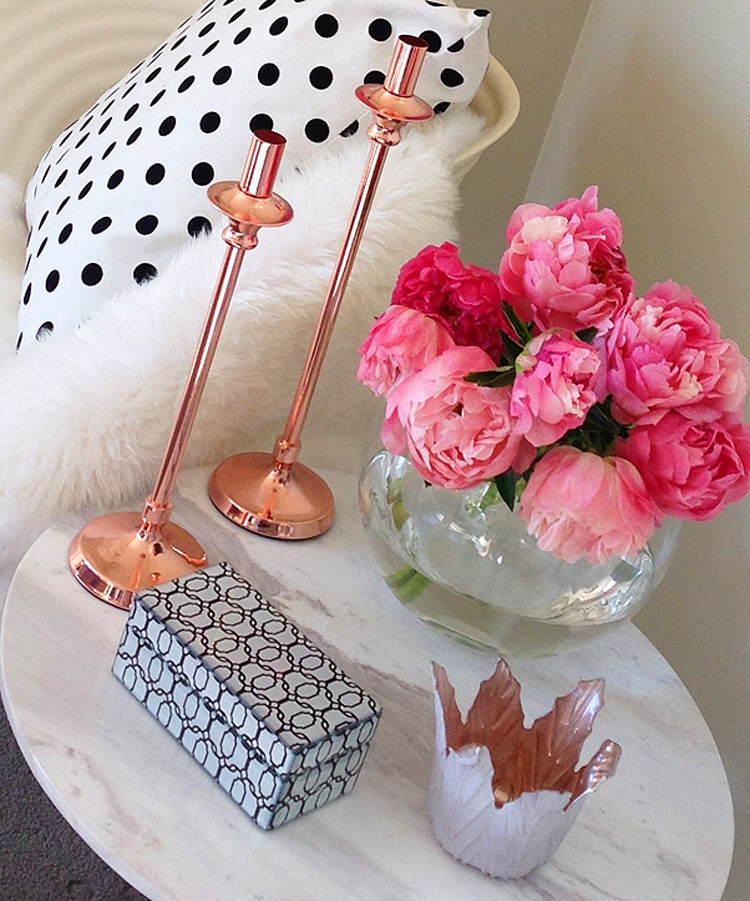 You will recognise some of these accessories from Mondays Copper Candy post. The candlesticks $27.00, flower vase $7.00, & black & white glass box $8 .00, from The Warehouse, Marble tulip table, glass bowl vase and spotty cushion Freedom Furniture. The sheepskin and chair are from TradeMe. What do you think of my Nook? Have you got somewhere you can create a nook of your own?
Talk soon, Tania x