You may not think of your entrance way as a conventional nook but more an area you pass through quickly, kick your shoes and jacket off, throw your keys, and dump your bags. However, although your time here is usually short it is the first area you see when you arrive home and the last when you leave so you want it to be an interesting, inviting and functional nook.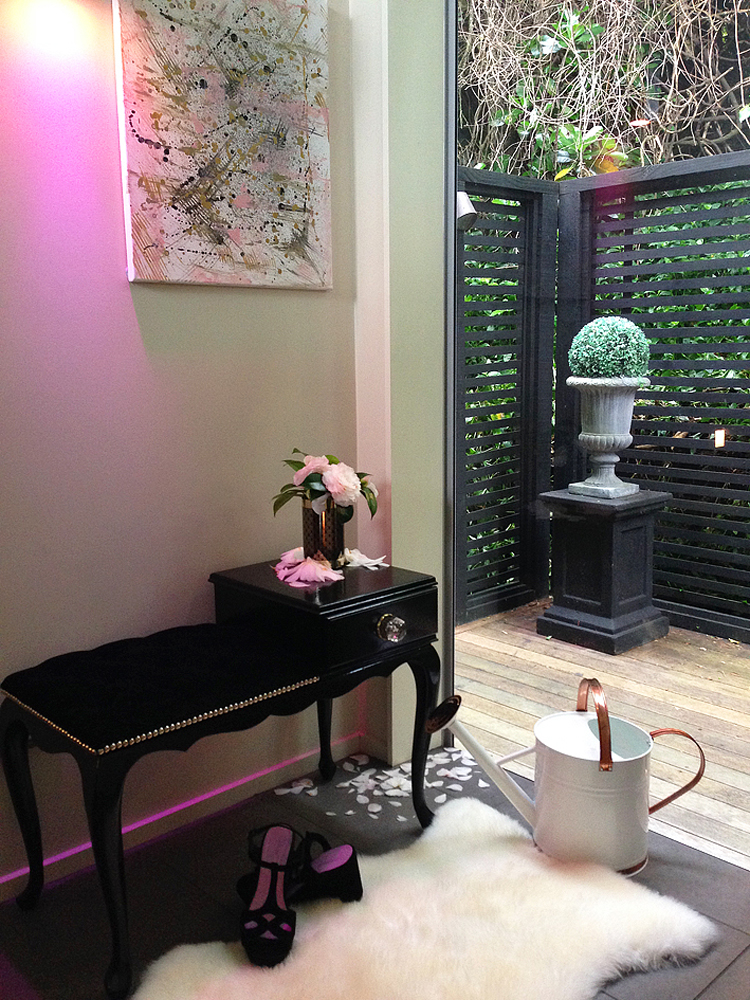 Now some of you will no doubt have amazing glamazon entrance ways that will be the size of a small house and you could design them to include a multitude of functions or just take in the beauty of all that space! My entrance way is small, however it does have amazing height which is not currently played to so I call this my for now and not forever entrance way nook.
The vintage telephone table was originally mahogany wood with burgundy upholstery which I have upcycled. The seat provides the perfect spot to put on shoes or unload bags and the drawer holds keys, wallets and mail.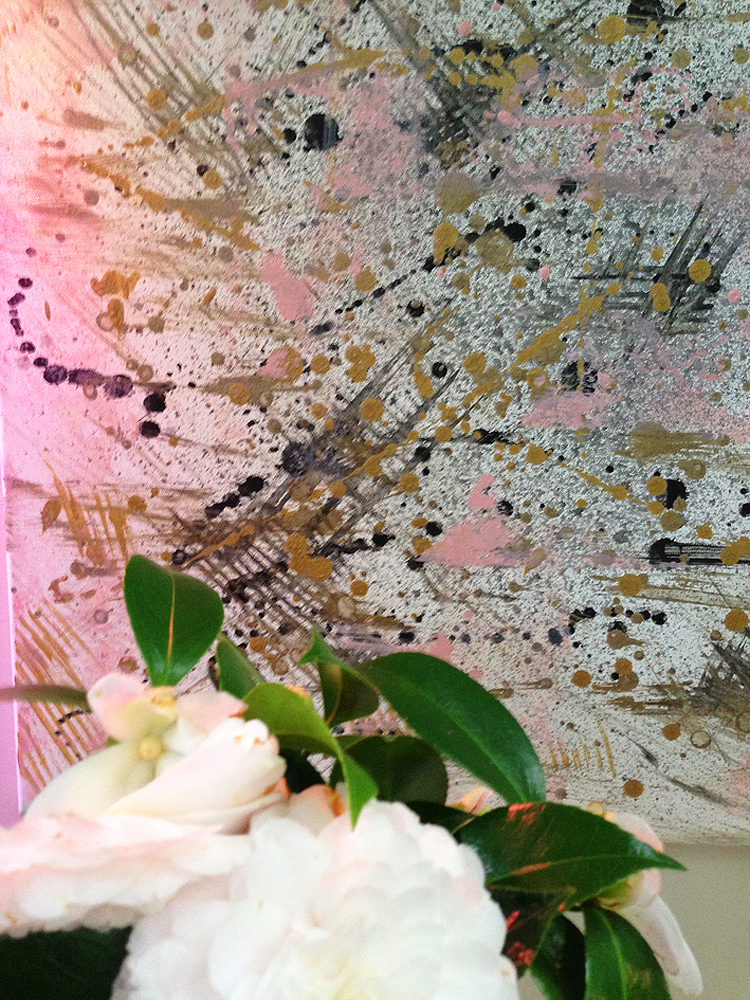 The abstract art I created for the spare bedroom but decided I liked it more in this space that is the beauty of shopping your own house first is that some pieces shine more in unexpected places.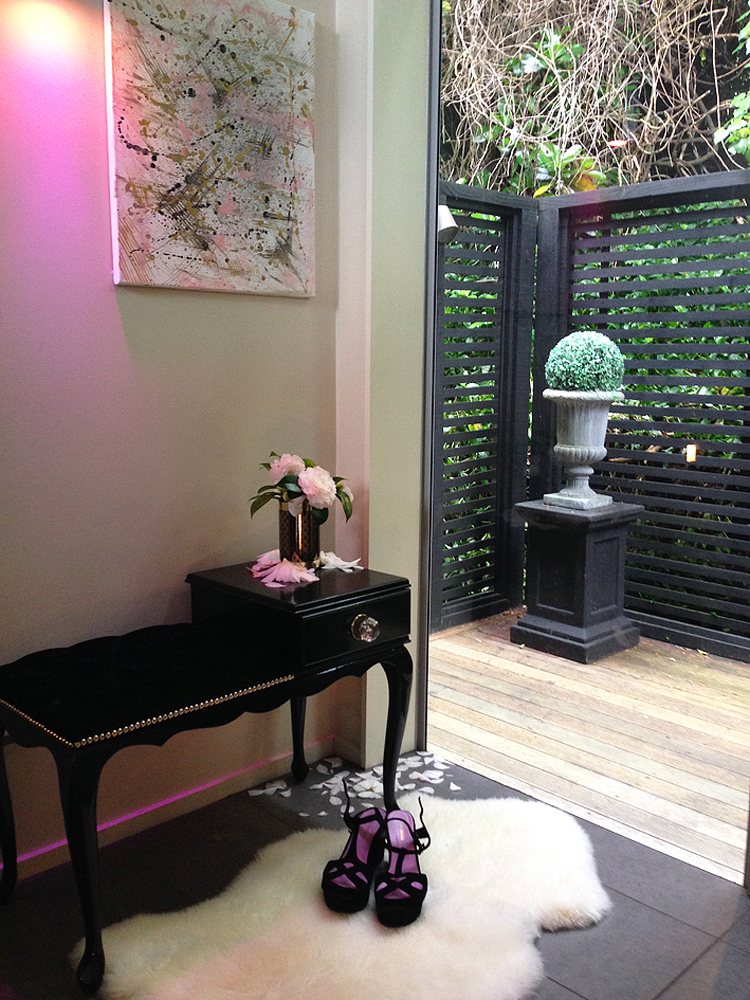 You could have a basket for shoes but in my experience they rarely make it in there and the basket ends up taking up valuable space. It is just as easy to flick them off under the table where they are semi tidy and hidden or you could strategically arrange them like these pictures ha!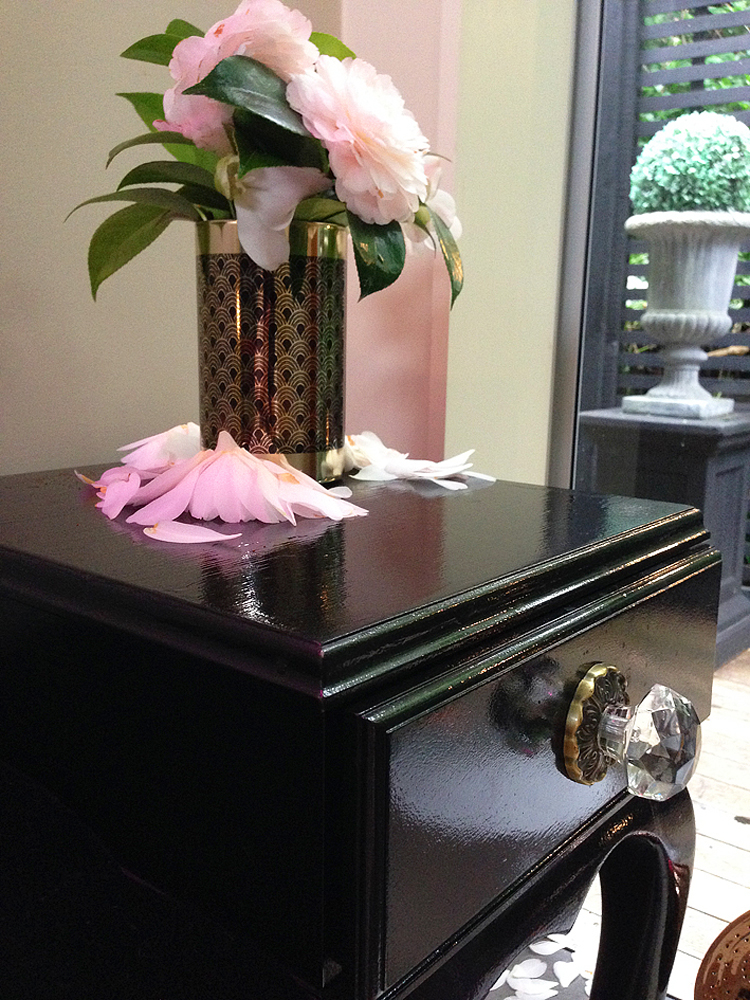 Where can I find the Watering Can?  Well thats my last nook for now folks, which was your favourite Nook? I know some ladies that have been busy creating their own, including crafting nooks. Have you created yours, tell me about it?
Talk soon,
Tania  x